sheri77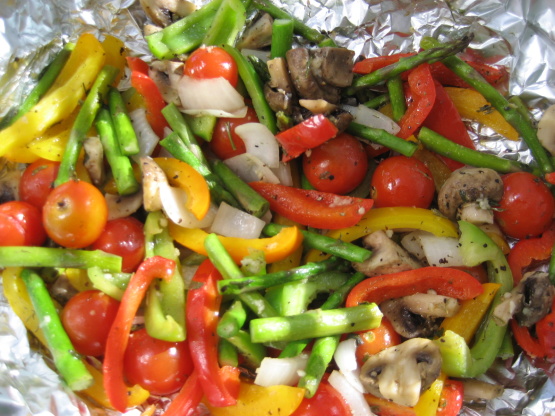 Another great one from the taste of home easy grilling cook book. I change it up with whatever veggies I have on hand. I just love grilled vegetables.
In a disposable foil pan, combine the veggies, olives, and garlic. Drizzle with oil and toss to coat.
Sprinkle with parsley, salt, peppers, and dill. toss to coat.
Grill over indirect medium heat for 20-25 minutes or till veggies are crisp tender, stirring occasionally.