Grilled Asian Style Broccoli

This is my favorite way to eat broccoli. I make this on the grill but I'm sure it would be just as good in the oven.
Directions
In a small bowl, combine cornstarch, sugar, and salt. Add chicken broth and soy sauce, stirring until smooth; set aside.
Place broccoli in a 13X9 pan greased with cooking spray.
Pour liquid mixture over broccoli.
Cover with aluminum foil and cook for 20 minutes at 400 degrees.
Most Helpful
This was so simple to make and had nice flavor to it. I love easy side dishes! Thanks for sharing the recipe.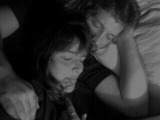 Yum!! I love broccoli but only when it's the right texture and not bland and this recipe covers that. It is so incredibly fast and easy! I make a lot of Asian-style tofu dishes and am always looking for a veggie accompaniment to mix in or use as a side dish. This is just perfect! It uses things I usually have in the house, anyway. I used frozen broccoli and made it exactly as it's written. I did cover it, but I baked it about 5 minutes longer (typical for my oven) and it came out absolutely perfect. Thank you!
This had a nice flavor. I made it with fresh broccoli and just a pinch of sugar and salt. I didn't cover it because I did not want it to get overcooked, but next time I would not cook it as long - it got quite soft.