Grilled Apples With Cheese & Honey
gailanng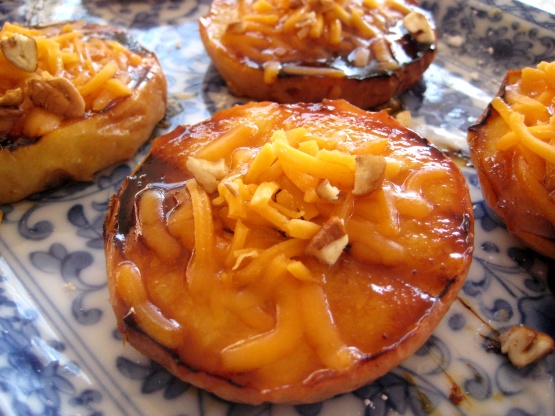 Go apple picking in the Fall and then take them and cook them. Dessert meets the cheese plate when you drizzle grilled apples and flavorful cheese with honey and toasted pecans for a quick and healthy finish to any meal for two. Allow cheese to come to room temperature before using. Eating Well, October 2007.
Preheat grill or grill pan to medium heat.
Toss apple slices with oil and sugar in a large bowl.
Grill the apple slices until just tender and lightly marked, turning once, about 6 minutes total.
Shave cheese into thin strips with a vegetable peeler.
Top the apple slices with a sprinkling of cheese and nuts and drizzle with honey.