Gregg's Cranberry Nut Bread
Bayhill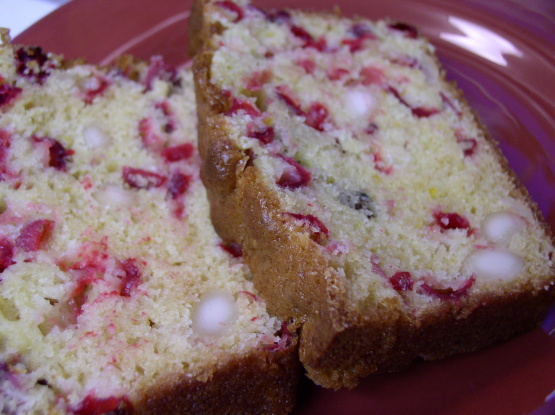 my daughter made this and brought me a piece. Delicious! Except she used the entire bag of cranberries in it, and used pecans instead of macadamia nuts... It was so good... had a sweet,, tart taste.. Wonderful! I would follow my daughters changes, but use splenda instead of sugar..
Heat oven to 350.
Grease 9 x 5 loaf pan.
Mix first five ingredients.
Then add OJ, peel, shortening and egg and mix until well blended.
Stir in cranberries and nuts.
Spread in loaf pan.
Bake for 55 minutes or until you get clean toothpick.
Cool on rack for 15 minutes before removing from pan.
Eat it warm with milk.
Enjoy!