Greeny's Hot Spinach Artichoke Dip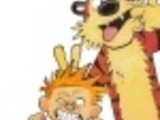 I have no idea where this recipe came from, but it's super easy and good for a party, a potluck, or anything!
Directions
Preheat oven to 350 degrees F.
Mix all ingredients, and spoon into a 2-quart casserole dish.
Bake until bubbly, about 30 minutes.