Dorel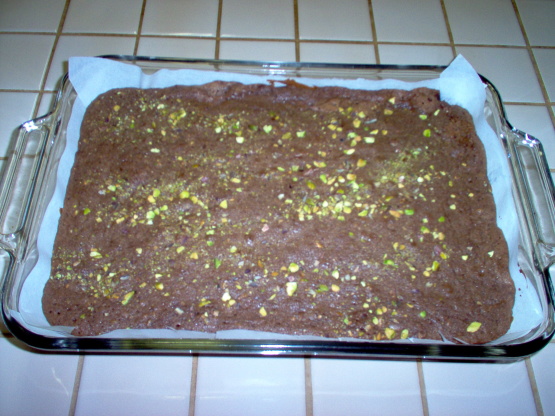 QUICK, delicious, E-A-S-Y to make! All it takes is 30 minutes to bake! If you LOVE Bailey's, you'll LOVE this too! HOPE you enjoy it as much as we do!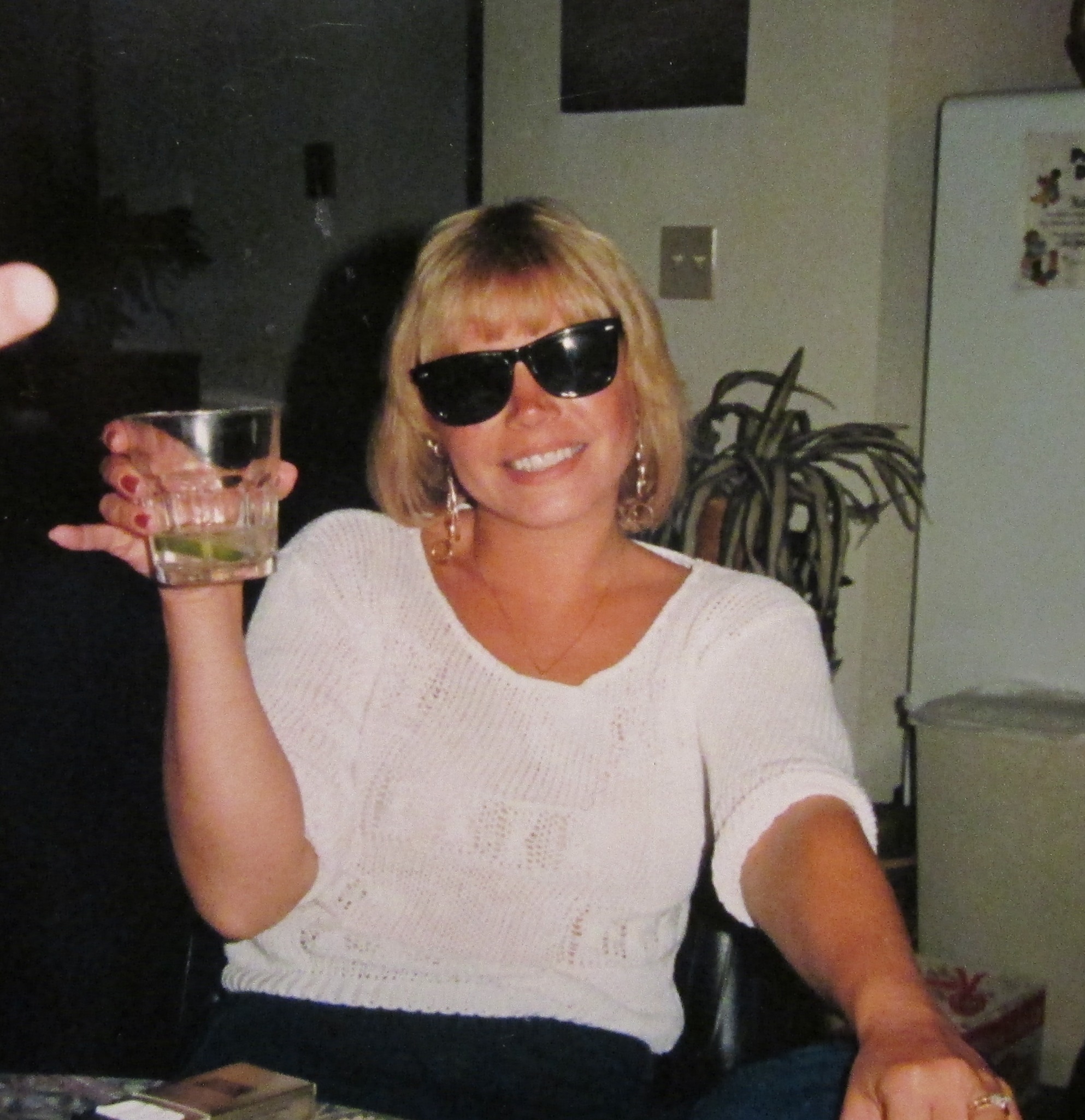 Nummy, so moist! We liked the pistachio factor, my family doesn't like nuts in anything, but usually a recipe calls for walnuts. The Pistachios gave these brownies, (Greenies), a great flavor and Bailey's...WELL, you know. It can't go bad with Baileys! Thanks, mickeydownunder! Great recipe!
Heat oven to 350 degrees.
Grease and Flour 9 x 13 inch pan.
Melt, Butter, Chocolate and Irish Cream in small saucepan over low heat until smooth.
Cool to room temperature.
In Large Bowl, BEAT eggs on HIGH speed of electric mixer until THICK and light yellow.
GRADUALLY beat in Sugar.
Reduce mixer to LOW speed and beat in chocolate mixture.
STIR in Flour and Salt.
Reserve 2 Tablespoons nuts.
Fold in Remaining nuts.
Sprinkle with remaining nuts.
Bake until crust forms.
(About 25-30 minutes).
Cool in pan 10 minutes.
Cut into 2 inch squares.
Enjoy!