Mika G.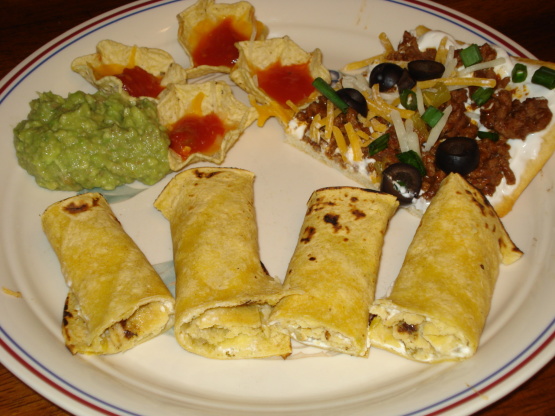 Delicious, easy and EVERYONE loves them! I know there are a few other recipes out there, but these pinwheels are to-die-for! The green salsa and the corn tortillas are the trick. Mmmmmmm.... and I mean it! --Use the amount of ingredients to your liking, you can't go wrong!

These are awesome! These are such a nice change from the flour tortilla rollups. The only thing was....we ate them so fast that we forgot to take a picture. Update: We had them again and I did take a picture. Really a nice part of our Friday nite snack nite!
If you can find fresh tortillas, use them- they make all the difference!
Over an open gas (stove top) flame, place one tortilla at a time onto burner. Cook for 10-15 seconds per side and flip with tongs.
Smear tortilla with cream cheese, add about half of a teaspoon of chiles and a plop of salsa.
Roll up tortilla and slice it into single bite servings- or better yet, eat it up ALL BY YOURSELF. ;0).