Parsley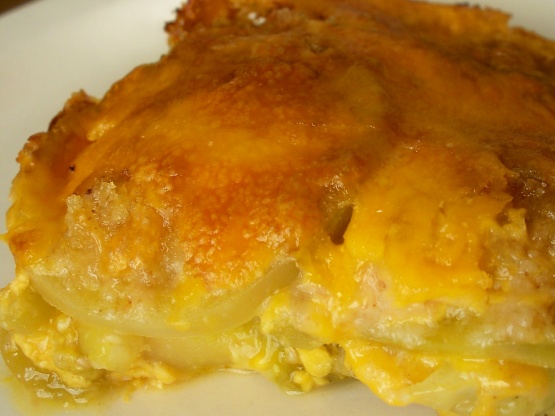 This time of year if your from the south, tomatos everywhere!! A friend of mine from the Pilot Club shared this with me several years ago. It's great hot or cold.

Top Review by aqa12
Yummy and there are so many ways to personalize this. I tried it with a mexican cheese mix and I sprinkled Emeril;s southwestern spice mix (google the recipe) on each layer. I have eaten almost half of the casserole myself!
Arrange one layer of tomatoes in the bottom of 1 ½ quart casserole.
Sprinkle with sugar, salt and pepper 1/3 of bread crumbs and 1/3 cheese.
Repeat layers twice omitting the cheese from the top.
Dot butter over the bread crumbs on top.
Cover and bake at 400 degrees for one hour.
Add remaining cheese, bake uncovered until cheese melts.