Green Tomato Breakfast Cake (Or Plum)
Ceezie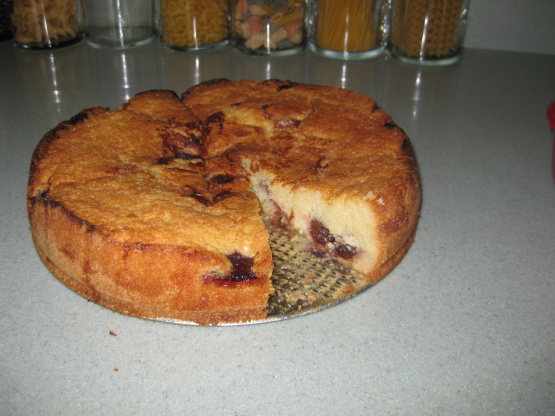 When Marion Burros ran this simple recipe in the New York Times, it became the paper's single most requested recipe. Based on a 40-year-old recipe for plum cake that first appeared in Marion Burros and Lois Levine's The Elegant but Easy Cookbook, this cake is just as good for dessert as it is for breakfast. We substituted green tomatoes for the plums originally called for, but you can use either.
Preheat oven to 350°F Spray a 9-inch round cake pan or baking dish with oil.
Cream butter and sugar. When slightly fluffy, beat in eggs and vanilla.
Combine flour, baking powder and salt and sift into the creamed butter mixture; beat well. Spoon batter into prepared pan. Arrange green tomato pieces in concentric circles over batter. Sprinkle lightly with sugar and cinnamon.
Bake 50 minutes to 1 hour or until cake is firm and golden.