jenne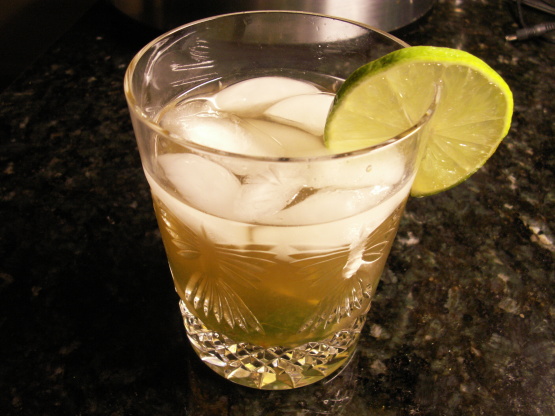 We've all heard of the health benefits of green tea these day, haven't we? Yes we have...thus I will dare to rationalize my little cocktail as being healthy in my mind! LOL. The flavor of the green tea is apt to get lost with the strong flavors of the rum and lime so resist the urge to add more of these ingredients. I recommend Tazo Zen Green tea blend as I think it has enough umph to stand on its own here. Original idea came from the Mellow Monk. Adapted to suit my tastes.

This is good - I agree with JanuaryBride's review - the first few sips were very interesting at first! The green tea flavor was definitely strong enough to balance out the mint, which I am used to being the more predominant flavor in a mojito. It was great, though! Thanks for sharing!
Pour the lime juice into a highball glass.
Add the mint and crush with a spoon. (If using sugar, you may want to muddle the sugar and mint before adding the lime juice).
Fill a glass with ice and add the tea and rum.
Stir well and garnish with a mint leaf, if desired.