ChefLee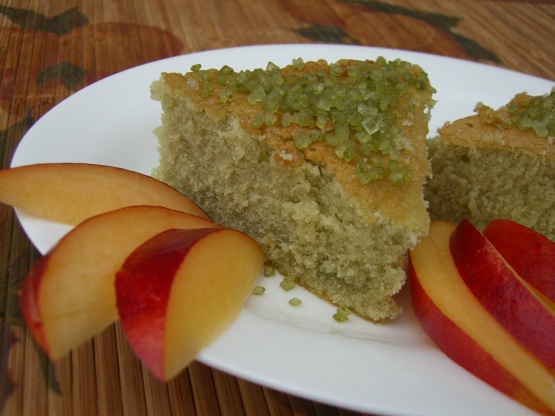 I found this recipe from a Mandarin Website. It used Green Tea powder (Japanese "Mocha"), and the cake actually looked "greenish"....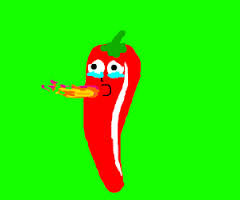 Wonderful cake!!! The flavor of green tea was sweet and perfect!! I baked this in a round cake pan, that I had buttered and dusted with a little of the green tea powder, and it came out perfectly in the 35 minutes. I love the color!!!! I love any food color that comes from nature instead of chemical dyes!! The green tea colored the cake and then I used some natural decorating sugar from India Tree to decorate the cake pieces with. The India Tree Co. uses all natural ingredients and they used spinach (no it doesn't taste like spinach, just sugar) to "dye" the sugar a beautiful earthy green- tea color so I thought it was a beautiful accent to the cake. I used Rishi Tea's all natural Sweet Matcha Genmai, I get that at Whole Foods. This mix has cane sugar in it so it added a little extra sweetness to the cake as well. I use that mix to make matcha green tea lattes (with milk) so I knew it would taste good in a cake!!! I absolutely had a wonderful time making and eating this cake, thanks for the wonderful recipe!!
cool the butter under room temperature for a while, then mix the butter with sugar.
Mix in eggs, one at a time.
Sift in BP, Cake Flour, and Salt, mix well.
Dissolve the Green Tea Powder in the milk, then add in the batter.
Bake the cake with 180C (about 370F) temperature, for about 30-35 minutes.