Green Stuff ( Lime Jello Fruit Salad )
Bec6206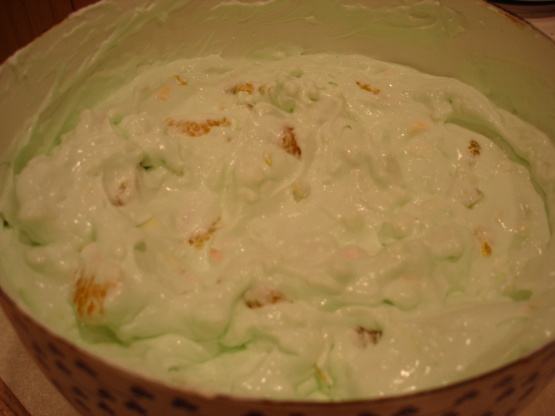 Our family always has this as a side dish for our meals. It is perfect with hamburgers or any main dish, like "Greggie's Hotdish"! Whenever we bring it to parties, it is gone in a second- Everyone loves Green Stuff!

Top Review by Neani
This is amazing!! My kids just love this and whenever I bring it to a party I get asked for the recipe!
Blend cottage cheese, and lime jello together, then fold in Cool Whip until well mixed.
Fold in the 1 cup of mini marshmallows. (I use about 3/4 cup).
Drain fruit and fold into mixture last.
Refrigerate overnight for best flavor.