Green Salad With Asparagus and Peas
jenne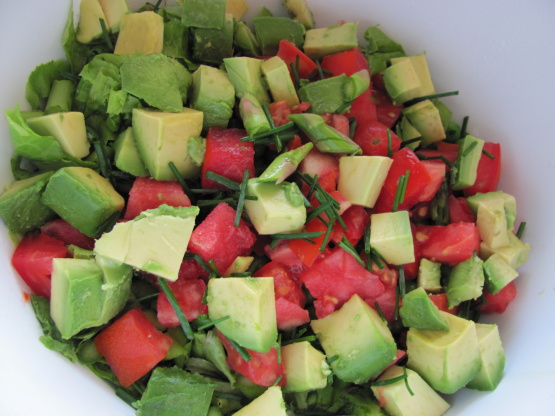 A Scandinavian Vegetarian/Vegan salad from Eating Well Magazine. I have fond memories of simple salads such as these during my travels to Sweden. They recommend you use thin, tender asparagus for this recipe. NOTE: I found the raw asparagus kind of strange for me, so next time I am going to cook it slightly before putting it in the salad.

I love the tart dressing that goes over this pretty salad! I added a bit of avocado since I had one available. Would make again!
Combine lemon zest and juice, oil, sugar, salt and pepper in a large salad bowl.
Add lettuce, asparagus, peas, tomatoes, chives (or scallion greens), and avocado if using; toss to coat.