Rita1652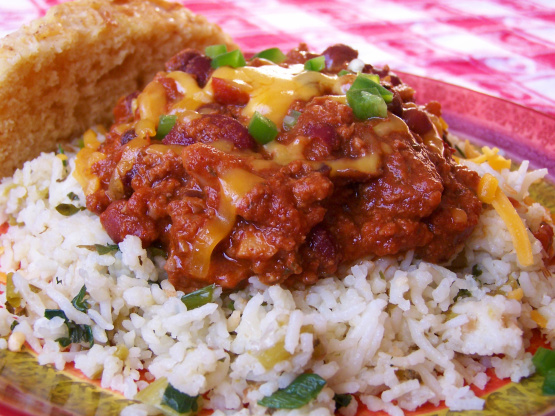 Serve this flavorful side with your favorite grilled meats or under a scoop of chili even gumbo.

Rita this was one of those i just had to try and like your turkey pot pie it was awesome. put in less cilantro and added more parsley and it still came out great not a cilantro fan but love green chilies.thanks for posting this one another keeper ..
Saute onions and cumin seeds in oil in a large pot or ricer, add rice,oregano, salt, if desired, broth, and chilies,in large saucepan or ricer.
Top with water to cover by an inch.
Bring to a boil, uncovered, over high heat. Reduce heat to low; cover and simmer 20 minutes or until liquid is absorbed and rice is tender. Or close lid of ricer and cook. Fluff rice and stir in green onions, cilantro and parsley.