Rita1652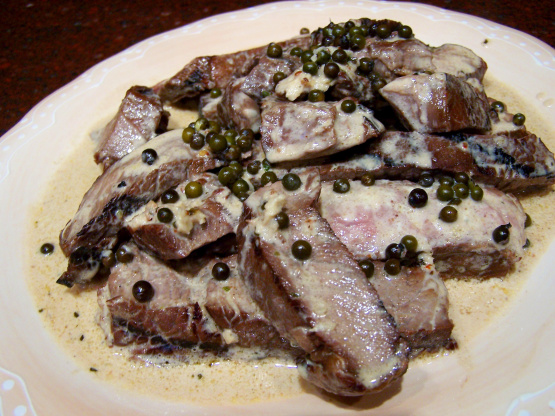 From Sauces, Dips, and Salsas, this is a really simple recipe that adds great flavor to either steaks or chicken. Depending what meat I'm making this for, I usually add some herbs for a little more flavor.

I added garlic and seasoned salt to my chcicken stock. Let it reduce to half adding the peppercorns. Cooked for a couple minutes. Then slowly added the cream stirring so not to curdle.I used this peppery sauce to heat left over sliced steak. I di use sherry for the brandy. Thanks
Rinse the pepper corns and set aside.
Pan fry your meat, remove, then deglaze pan with broth.
Stir over low heat until boiling, then add the cream and peppercorns.
Boil for 8-10 minutes. Add brandy and boil for 1 minute.
Serve over meat.