GrandmaG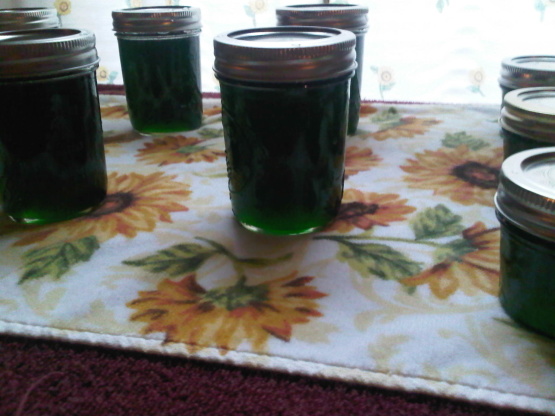 This unusual and tasty spread will light up your next appetizer tray!

I've been making this same green pepper jelly for years ever since I found it on a recipe card set. The very best way to serve this one is to top off a Ritz cracker with a bit of cream cheese before adding the green pepper jelly. If you haven't tried it yet, do so, you won't regret it.
Combine ground peppers and their juices with sugar and vinegar in 4 qt.
casserole.
Cover.
Microwave on High 12 minutes, stirring once.
Mixture must boil.
Let stand 5 minutes.
Add pectin and food coloring.
Mix well.
Pour into hot sterilized jars, seal with lids and store in refrigerator.
Pour jelly over cream cheese and serve with crackers.