Bayhill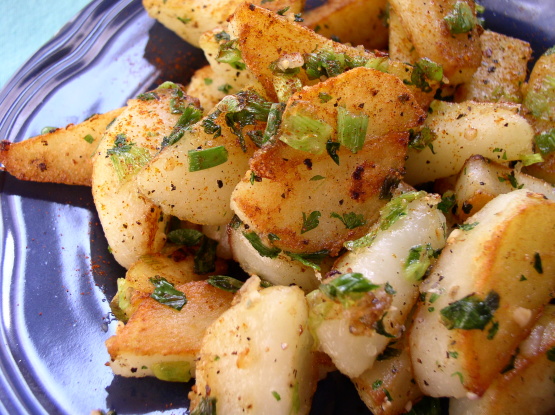 Potatoes with a hint of onion and garlic.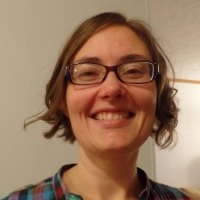 I liked these quite a a bit and would definitely make them again with a few tweeks. I will add more paprika and garlic next time. The flavors were overwhelmed by the potato, which while good, I was hoping for more than just fried potato. I did add extra green onion. Like Bayhill, I used my cast iron to cook and lengthened the cooking time. Thanks!
Heat oil in large frying pan.
When hot, add potatoes, cover and cook 6 to 7 minutes; stir twice during cooking.
Season well and add butter.
When melted, stir in garlic, onions and remaining ingredients.
Cook 3 to 4 minutes, uncovered, over medium heat.
Serve immediately.