Green Onion Potato Casserole
Lvs2Cook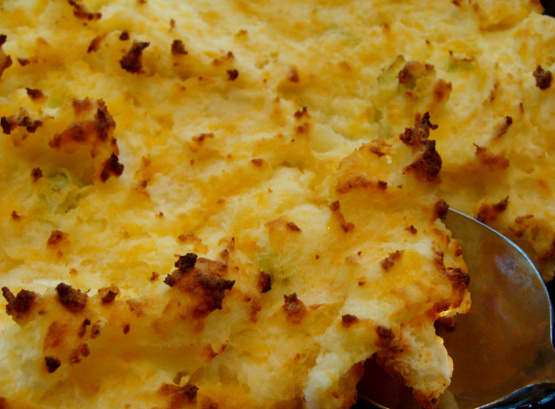 Great with holiday dinners! Prep time does not include time it takes to boil potatoes.
Peel, quarter, and boil potatoes until barely tender.
Drain, cool and grate on large side of grater.
Place in a large bowl.
Gently mix in all other ingredients, except butter.
Place mixture into a greased shallow 9x9 pan.
Top with melted butter.
Bake at 400 degrees for 30 minutes or until golden.