Boomette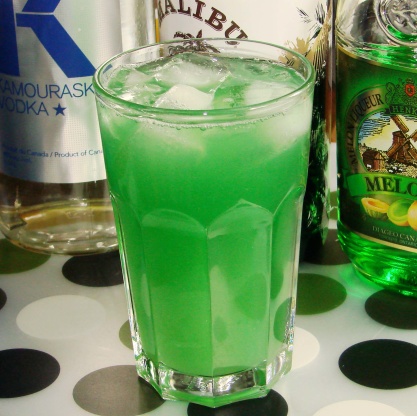 A delicious drink that I came up with a few months ago. I like to put it in a mason jar then mix it by shaking it. *making the lantern look* If you don't have a mason jar, then I suggest mixing it in a martini shaker.
1 1⁄2 ounces vodka (preferably Stoli but most vodkas will do)
2⁄3 ounce coconut rum (Cruzan)
2⁄3 ounce melon liqueur (Any will do)
1⁄4 ounce blue curacao (")
pineapple juice
Sprite
Fill glass with pineapple juice and a bit of sprite --
Then -- Enjoy! :).