Prep 20 mins
Cook 30 mins

This recipe is published in Scandinavian Feasts by Beatrice Ojakangas. It was a traditional soup served in Sweden as a symbol of hope and life on Maundy Thursday, when the evil spirits were thought to be active. Note: try it with the eggs sunny side up instead of hard boiled for a change - it's YUM!
Directions
Combine the greens, onions and water in a large soup pot. Bring to boil and cook 10 minutes.
Strain the liquid and set aside. Transfer the vegetables to a food processor or blender. Process until the leaves are chopped, but not pureed, adding flour and some of the strained liquid, as needed, to keep the mixture fluid.
Return the mixture to the pot, along with the rest of the strained liquid. Add chicken broth. Heat to boiling and whisk in salt, ginger and pepper. Stir in the cream.
Garnish with chopped hard boiled egg and chives. Serve hot.
Most Helpful
This was really delicious! I used a combination of green kale and Russian Red kale fresh from the farm. I found that quite a bit more salt needed to be added, as well as pepper, but that is just a matter of taste. I did not taste the ginger at all, which was fine. This came out as a lovely cream-style soup, but the flavor of the kale really stood out. This was greatly enjoyed! Thanks for sharing this healthy soup. Made for ZWT6 by a RedHot Renegade.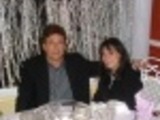 I made this just as written, including the options. It would not be my first choice as a great way to use kale.I did, however, enjoy the broth part of the soup and liked the flavor added to it by the kale.