gailanng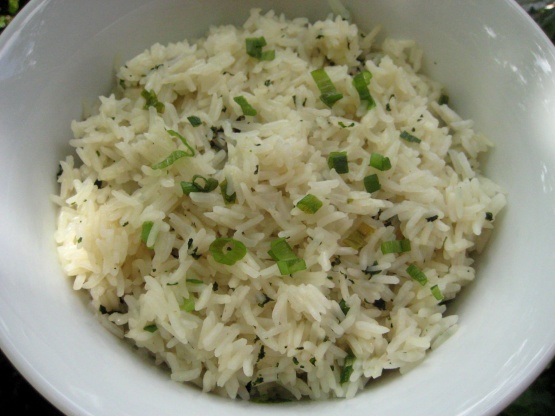 I got the recipe from Canadian Living and it is a really nice rice with a subtle flavour. If you want more flavour you could add green salsa or hot peppers. The rice is meant to be served as a side to those dishes you don't want to have overpowered by the side. Quick and simple.

I loved this recipe! Just added 2 tablespoons extra virgin olive oil (to prevent stickiness) and 1 envelop of Sazon seasoning to provide an extra punch of flavor! This is a keeper!
In a saucepan, bring chicken broth to a boil, add the rice and salt.
Cover and reduce heat to low, simmer covered for 30 minutes or until no liquid remains.
Stir in cilantro and green onions and fluff with a fork.