Green Jasmine and Rose Tea, Iced
Annacia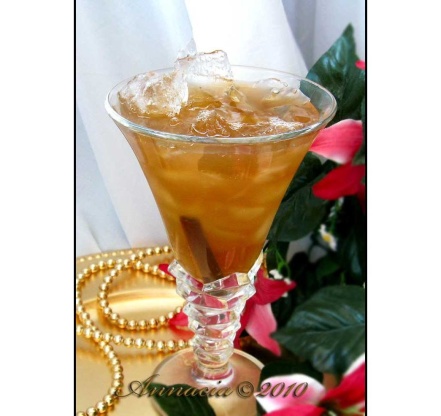 This is another result of my tea experimentation's. With this one I really think that less is more and stopping while I was ahead. It's very light tasting with a bit of flower and an essence of cinnamon. If you have not used rose water before start with a 1/2 teaspoon and add more if you like.

Lovely refreshing iced tea! I love rose water, and it made a perfect match with the jasmine tea and a little cinnamon. Used some drops of acacia honey in it - so good after working in the garden! Thanks for sharing :)<br/>Made for May Garden Party in the Diabetic Forum 2013
Heat pure filtered water (for clear tea) with the tea bags and cinnamon just to boiling.
Put a lid on the pan and remove from the heat and allow to steep for 20 minutes.
Discard the tea bags.
You may leave the cinnamon in the tea if you like, it will add more flavor if it remains in the tea.
Add the Rose Water and stir.
Cool to room temp or chill.
Sweeten to your taste.
Serve over ice (you can certainly drink it hot if you wish).