Rita1652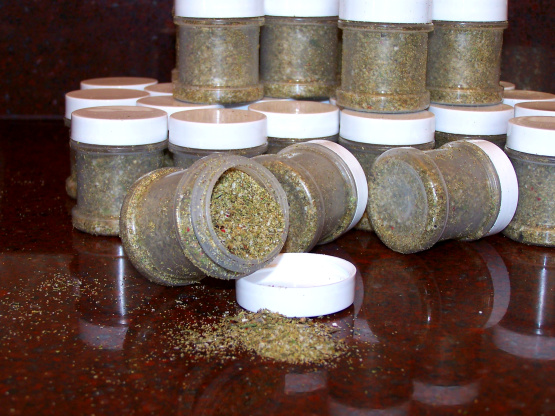 I like to use this when I reach for salt, So I lower my intake of salt and kick up the flavor of what I cook. I used home grown herbs that I dried whole. Leaves that are loosely packed into measuring cups. So if using store bought do take note the amounts of the whole herbs would be a lot less. I guesstimate my 2/3's. Great to season any game, roast beef or roast poultry. Season roast veggies, stuffing, rice or potatoes. How about a touch on your eggs. I do like heat but I kept it down in this using only peppercorns. You can add chili powder to really make it hot!

Made this just as is and used as a steak rub...awesome! I also added about 1/4 cup of it to 1 cup of "real" butter and whipped up, rolled up and put back in the fridge to use on our steaks after they cooked. We loved it! Thanks for sharing!
Place all in a food processor or blender and processes till powdery. May have to do in batches depending on the size of your machine.
Use within 1 year if it last that long.