Thorsten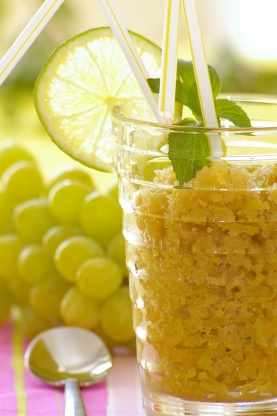 This is refreshing. I like to make it when the grapes are on sale and I'm craving something sweet but not high in sugar. Weight Watchers...a serving is only 2 points!
Blend grapes, juices and mint until smooth.
Freeze mixture in shallow baking pan until it's almost solid — 1 to 2 hours depending on your freezer.
Remove from freezer, break up pieces and blend in blender again.
Serve with lime wedge.