Green Goddess Salad Dressing
Pneuma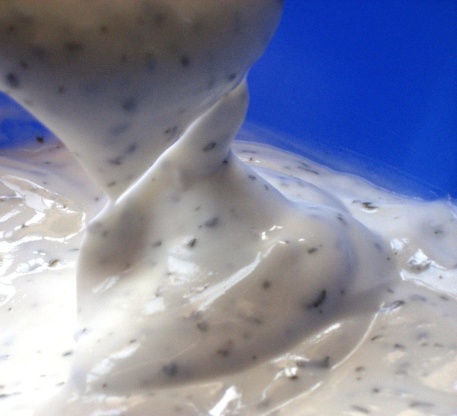 According to The Joy of Cooking, "this creamy, herby dressing was invented at the historic Palace Hotel in San Fransisco in the 1920s in honor of William Archer's hit play, The Green Goddess."
Stir all ingredients together until well blended.
Taste and add salt and freshly ground black pepper to taste.