jenne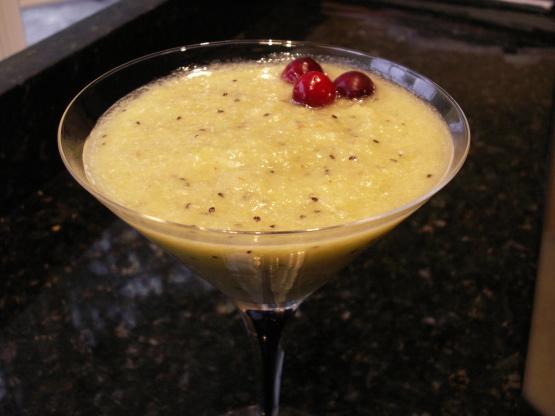 I found this in a smoothie book I have, with all that green this has got to be good for you!!

I made my smoothie with orange juice and omitted the ice cubes: I just didn't want it so frozen! I enjoyed this smoothie for breakfast today, but I often make smoothies the night before to enjoy as an in-the-car breakfast, so I do generally omit the ice blocks. Thanks for sharing this tasty recipe, Mandy. Made for 1-2-3 Hit Wonders 2008.
Blend all ingredients until smooth.