Green Elf Biscuits and Ham
loof751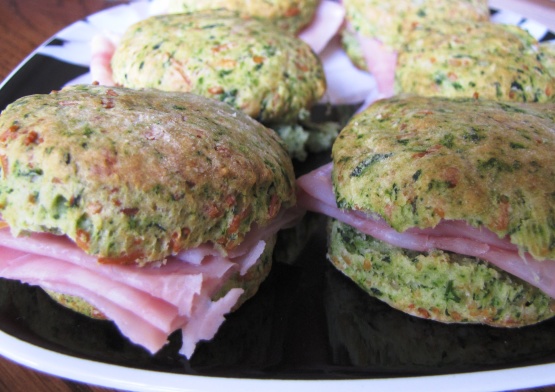 Spinach soufflé adds color and nutrition to these cheesy biscuits. From Southern Living Magazine.
Stir together spinach souffle and next three ingredients with a fork until dry ingredients are moistened.
Turn dough out onto a lightly floured surface; knead 8 to 10 times. Pat or roll dough to a 1/2 inch thickness; cut with a 2 inch round cutter. Place at least 1/2 inch apart on greased baking sheets.
Bake at 400°F for 10 to 15 minutes or until browned.
Mix butter and brown mustard. When biscuits are browned, let cool for 10 minutes; split and spread with butter/mustard mixture.
Add baked ham. Serve.