Nimz1466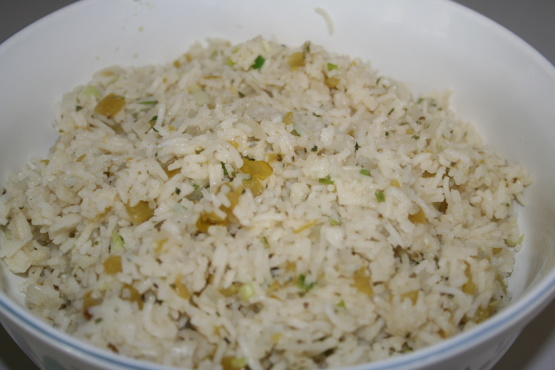 Another south of the border favorite side dish to serve with your next mexican fiesta.

Outstanding. The cumin and cilantro make this dish sing. I served this as a side dish with Chicken Enchiladas. My compliments to you Karen for a wonderful Mexican side dish.
Combine rice, broth, chilies, onion, oregano, salt and cumin in a large saucepan.
Bring to boil, uncovered.
Reduce heat to low, cover and simmer until liquid is absorbed (about 20 minutes)
Stir in green onions and cilantro.