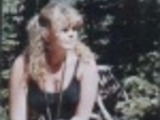 Another south of the border favorite side dish to serve with your next mexican fiesta.
Directions
Combine rice, broth, chilies, onion, oregano, salt and cumin in a large saucepan.
Bring to boil, uncovered.
Reduce heat to low, cover and simmer until liquid is absorbed (about 20 minutes)
Stir in green onions and cilantro.
Most Helpful
Outstanding. The cumin and cilantro make this dish sing. I served this as a side dish with Chicken Enchiladas. My compliments to you Karen for a wonderful Mexican side dish.
Really nice side dish to compliment a mexican meal. But a tasty rice dish on it's own as well. Very nice blend of flavors. A much welcome alternative to traditional spanish rice! A keeper for sure!

Great rice; spicy and flavourful. I omitted cumin (because I didn't have it) and I added more salt. I was cooking this for my a few friends in the dorm lounge; by the time I was done, a throng of hungry roomates were ready to dig in. Thank you for the recipe!