Green Chili Pepper Creamy Mushroom Soup
AmyMCGS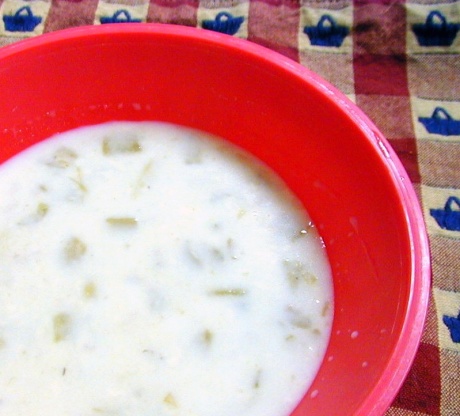 I found this recipe posted on the Campbell's soup website several years ago, posted there by M.E.Lohmeyer. I added a little cheddar cheese to the original recipe. It's a quick way to dress up plain cream of mushroom soup and give it a little kick.

Bad day, had shingles. Needed something comforting and easy. This hit the spot!
Combine all ingredients in a saucepan over medium heat. Cook until heated through and serve.
NOTE: The original recipe states to puree the ingredients before adding the mushrooms, but, I prefer a more chunky texture, so I skip that step.