Prep 20 mins
Cook 25 mins

I love green chili, and french fries, and cheese 3 of my foods. All in one dish can't get any better than that. I make green chili at least once ever 2 months. I do not eat legumes (beans)......except for green beans. Any way this is how I like to make my chili cheese fries. Hope you all enjoy.
Directions
Peel and cut potatoes into french fry sticks.
Either fry potatoes in oil or bake in a 400 oven for 15 to 20 minutes.
Heat green chili in a saucepan.
When potatoes are done place on a broil proof pan, I use a metal pie pan, pour green chili on top then sprinkle with cheese.
Place back into a broiler for 5 minutes to melt cheese.
Optional toppings: sour cream, onions, jalapenos, or guacamole.
Most Helpful
What a fun side dish (actually my lunch, but shhh, don't tell anyone). Dipped these puppies in Salsa instead of ketchup and they are a real winner. For the Chili Sauce, I made up a batch of Recipe #18048 because there was none in my local grocery store. I did cheat and used Ore Ida frozen Extra Crispy fries. Made for ZWT4.

What a great side dish! I used my potato chipper to cut the potatoes into french fries, then baked them in the oven before putting them in a pie dish and topping with the green chili sauce and cheese. To finish it, I topped it with some sour cream, guac and a few jalapenos. Delicious!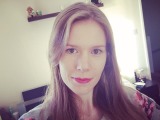 This sounded so good, it just didn't quite meet my expectations. It was good, just not great. I used roasted potatoes cut in cubes. Sounds great, just not what I expected; others should definitely give it a try.