Sarah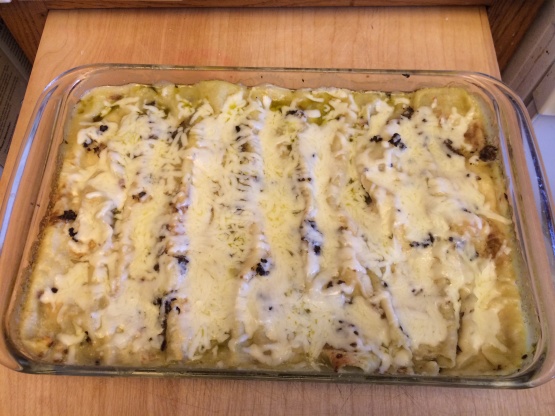 Yummy chicken and cheese enchiladas with mild green chili sauce
Preheat oven to 375 degrees F.
Spray casserole dish with baking spray, warm 1/2 cup sauce & spread on bottom of dish.
Warm tortillas so flexible to roll. Spread each tortilla with cream cheese, cottage cheese, cubed chicken, olives, and a little bit of jack cheese. (leave some jack cheese to sprinkle over top at the end.).
Roll tightly, place seam side down in dish. Pour remaining sauce over enchiladas once all filled.
Cover with foil and bake at 375• for 1 hour 15 minutes Uncover and sprinkle remaining cheese over top and set in oven until melted.