Green Chili Chicken Sandwiches
Prep 35 mins
Cook 20 mins

This is a great addition to your grilling recipes. Quick, easy and very tasty! Other toppings could be used in the sandwich but we find making this "as is" tastes great. Prep time includes marinade time. (From a '01 Quick Cooking)
Directions
In a bowl combine soy sauce, vinegar, sugar and oil.
Pour over chicken breasts and marinate in refrigerator for 30 minutes to 1 hour.
Drain and discard marinade.
Grill over medium heat until chicken juices run clear.
Top each piece of chicken with a slice of green chili and then a slice of cheese.
Grill for about 2 minutes or until cheese melts.
Serve on rolls.
Reviews
Most Helpful
This was a great sandwich! I used my GF grill to cook the chicken and finished them in the broiler. Taste was wonderful and will make these again. THank you. :)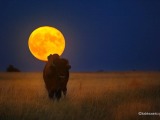 This was a nice change for sandwich night which we enjoyed. We broiled the chicken but I think it would be wonderful grilled in the summer. Thanks for sharing!