Green Chili and Cheese Cornbread
Prep 10 mins
Cook 35 mins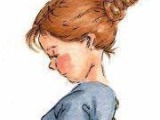 Green chilies provide moisture and pungent, mild flavour. For spicier cornbread, replace the Monterey Jack with jalapeno pepper jack cheese. If you wish, make 12 muffins instead of one square pan, baking time will be less,about 20 minutes.
Directions
Preheat oven to 375*F. Brush an 8X8 inch baking pa nwith melted butter or spray generously with cooking spray.
Sift the flour, sugar, baking powder and salt into a large mixing bowl. Stir in the cornmeal.
In a seperate bowl, whisk together the buttermilk, oil and egg. Stir the wet ingredients into the dry just enough to combine; avoid overmixing. Fold in the green chilies, cheese and onions. Scrape into the prepared pan and bake 30 to 35 miinutes, until the top is very light golden brown. Cool at least 10 minutes before cutting.
Reviews
Most Helpful
A friend of mine used this recipe to make mini muffins for our Gourmet Group with a Mexican theme. Although they were moist, I found them bland. The chilis flavor was only slight. From the ingredients listed, I was just expecting more excitement from this dish.

Yes, I could also eat this for breakfast, lunch and dinner, just changing from eggs to chilis and so on to go with it. Perfect, sweet but not too hot, corn bread. The cheese taste was not that much present, though.
Another hot summer day and I did not want to cook...so, I made this very early this morning to reheat and serve with some frozen vegetarian chili for dinner. I cut the sugar to two tbls and 1/2 tsp Splenda, and the buttermilk to 1/2 cup as I added leftover creamed corn to the mix. Of course, I had to have a "taste" when it came out of the oven. My taste became a "piece" with a poached egg on top for breakfast..I get to enjoy this recipe twice today....sure!...remember I made it for dinner!