Green Chili and Cheese Cornbread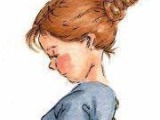 Green chilies provide moisture and pungent, mild flavour. For spicier cornbread, replace the Monterey Jack with jalapeno pepper jack cheese. If you wish, make 12 muffins instead of one square pan, baking time will be less,about 20 minutes.
Directions
Preheat oven to 375*F. Brush an 8X8 inch baking pa nwith melted butter or spray generously with cooking spray.
Sift the flour, sugar, baking powder and salt into a large mixing bowl. Stir in the cornmeal.
In a seperate bowl, whisk together the buttermilk, oil and egg. Stir the wet ingredients into the dry just enough to combine; avoid overmixing. Fold in the green chilies, cheese and onions. Scrape into the prepared pan and bake 30 to 35 miinutes, until the top is very light golden brown. Cool at least 10 minutes before cutting.