Green Chile Mashed Potatoes
MsPia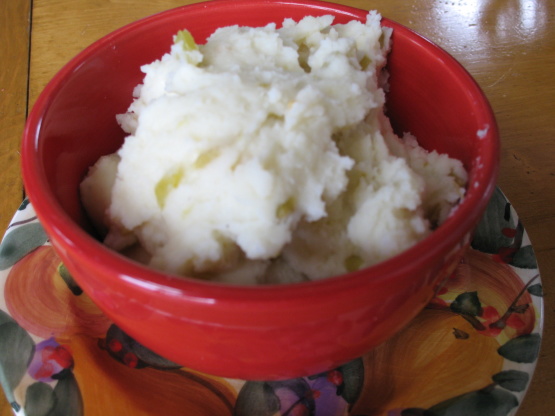 This sounds yummy! I love green chilies! I think I'll try this with the skins on. I'm sure red potatoes would be good also.

Great recipe. I used four roasted and peeled hatch chilis and omitted the butter. The butter would have been good but it wasn't missing it if you used just the sour cream and cream in it. I also used red potatoes and left the skins on. I will make this again!
Boil potatoes until tender but don't overcook!
Drain well.
Mash the rest of the ingredients into the potatoes right in the pot with a potato masher.
You can use an electric mixer but be careful not to over beat.