Green Beans With Tomatoes Salad
David04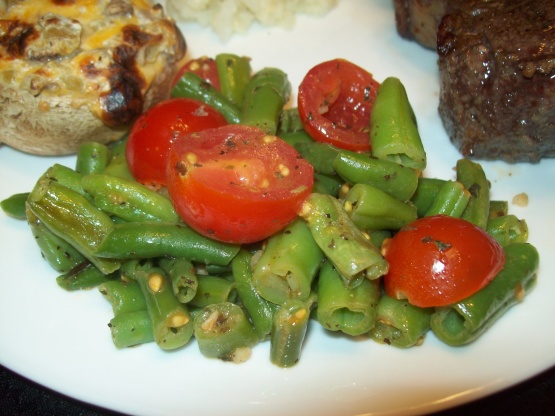 A nice tasty side dish that even my 11 year old son loves.
Preheat oven to 450ºF.
Place green beans on a cookie sheet coated with cooking spray.
Roast to desired doneness, about 10 minutes, stirring once or twice to avoid burning.
In a medium bowl, combine olive oil, tomatoes, basil, garlic, salt and pepper; set aside.
Remove green beans from oven and spoon into tomato mixture and toss thoroughly.
Can be served hot or cold.