Green Beans With Sweet and Sour Red Onions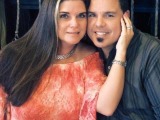 Easy and great side dish for almost anything!
Directions
Steam beans until crisp-tender, about 5 minutes.
Transfer to plate.
Melt butter in heavy large skillet over high heat.
Add next 3 ingredients.
Sauté until onion begins to soften, about 2 minutes.
Add vinegar and sugar.
Stir until sauce thickens, about 1 1/2 minutes.
Add beans; toss to coat and heat through, about 1 minute.
Season with salt and pepper.
Mound in shallow bowl.
Most Helpful
I steamed the beans in microwave. I liked that it was easy and fast to do. I loved the smell of marjoram but while eating the green beans, I couldn't taste it. I think the dry crushed red pepper were overpowering. I may omit it next time or reduce it. It was very "piquante". Thanks Juenessa for another great recipe with green beans :) Made for 123 hit wonders.
Really flavorful beans that went perfectly with a stir fry. They smell wonderful as they cook. I didn't have fresh margarom so I used 1/4 tsp. of dried. I also cut the recipe in half and it easily served 4 - meaning fewer calories.:) Thank you for this easy side dish Juenessa!