Green Beans With Sauteed Shallots, Mushrooms and Garlic
lazyme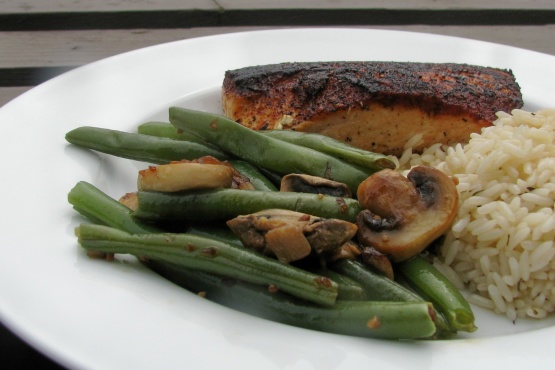 I have been fixing my Green beans this way for about a year now and I just love it!! You can also cook asparagus the same way!!!
Wash and cut end of green beans. Bring to boil a pot of water and salt it as this is the only time to really flavor the green beans -- Boil them for about 8-10 minutes then drain water.
In a separate pan -- put olive oil and butter -- medium heat as not to burn. Pour green beans, shallot- sliced thinly, pre-sliced mushrooms and garlic and sautee for about 5 minutes! You can add more garlic if you want!
Make sure green beans are still firm.not to mushy. Add some more seasonings to taste after you are finishing the sautee as this will bring out the water from the mushrooms and the sweetness of the shallot !
Enjoy!