Green Beans With Lemon Butter
WiGal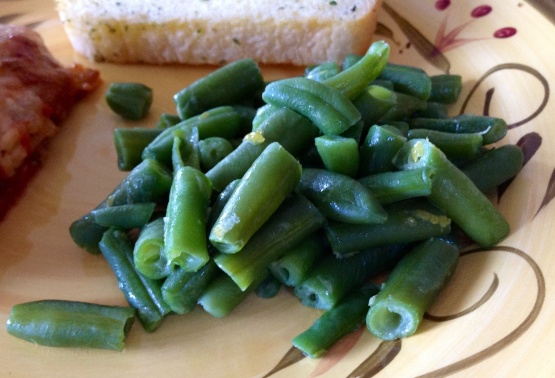 You can substitute these with any type of green or wax bean. During bean season our garden overflows so any new recipe I find I gladly try. These are fresh and light.
Fill a medium saucepan 3/4 full of water and bring to a boil.
Add salt and beans.
Return to a boil and cook 4-5 minutes or they are crisp tender.
Remove from heat and drain.
Put back in pan and add butter and zest.
Season with pepper and more salt if you need it.