Green Beans With Lemon and Pine Nuts
breezermom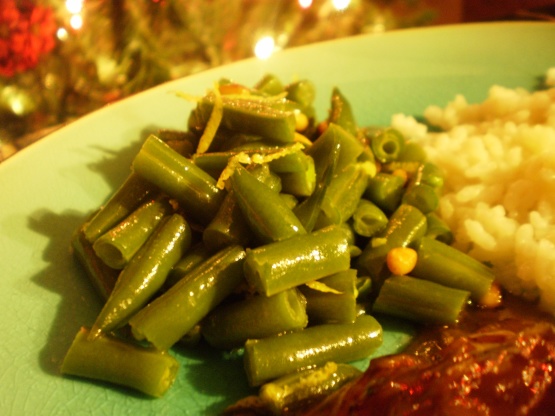 Despite the fact that they require few ingredients and little effort, these beans always get raves.

I have never, ever liked fresh green beans. Despised them, in fact. For some odd reason, I decided to give this recipe a try and WOW! This recipe is going into heavy rotation at my house. The pine nuts and the lemon zest add such a complex flavor.
Cook beans in a 4-quart saucepan of boiling salted water until just tender, about 5 minutes.
Then drain well in a colander.
Transfer to a bowl and toss with nuts, parsley, zest, oil, and salt and pepper to taste.