Green Beans With Lemon and Oil
Redsie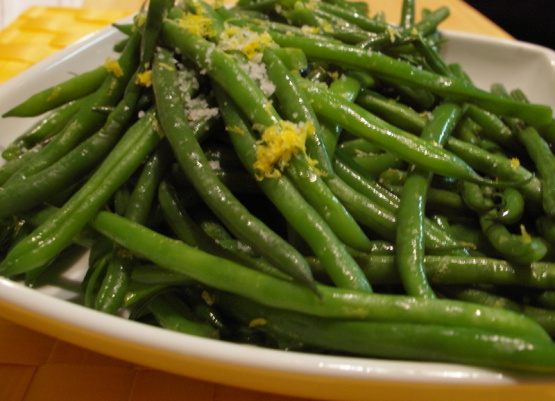 You will love the fresh lemony taste of these greens beans. Enjoy!

I loved the taste of the lemon and olive oil over the beans -- so simple but just enough to give them a little lift. Perfect for a summer meal!
Cook beans in a 5-quart pot of boiling salted water until crisp-tender, about 5 minutes.
Drain in a colander and immediately transfer to a bowl of ice and cold water to stop cooking.
Drain and pat dry.
Toss beans with oil, salt, and pepper to taste, then toss with lemon juice and half of zest.
Serve beans sprinkled with remaining zest.