Green Beans With Garlic Sauce
Parsley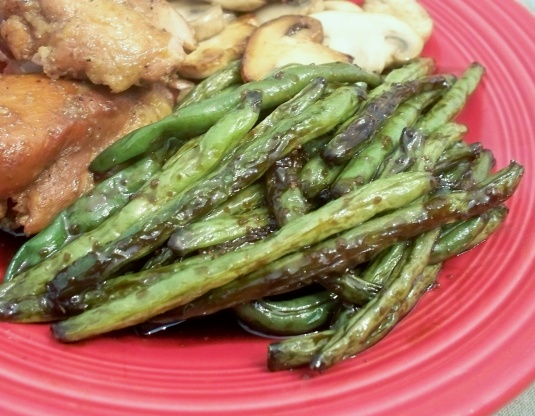 Quick and tasty side dish.

I'll call these my Teriyaki Green Beans. It was perfect for me , as I like them to be crispy.Nect time I'll make a cornstarch sauce to it. Thanks.
Heat oil in large skillet over high heat. Add green beans and saute till beans are just crisp but tender, about 5 minutes.
In a small bowl stir together soy sauce, minced garlic, honey and ginger. Pour over green beans in skillet and boil until sauce thickens and coats vegetables, about 2 minutes. Serve immediately.