Green Beans With Caramelized-Shallot Butter
GaylaJ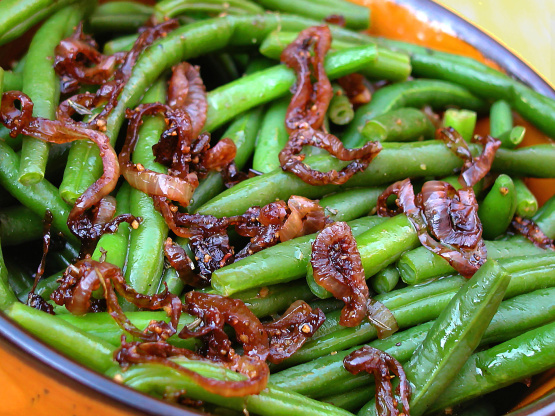 Quick and easy-- adds wonderful flavor to simple green beans. From Cooking Light.

Wonderful combination of flavors! I didn't have shallots, so I used a red onion instead.
Melt butter in a saucepan over medium-high heat.
Add shallots and saute' 4 minutes (or until golden); stir in vinegar and cook 1 1/2 more minutes.
Remove from heat and stir in thyme, rind, salt, and pepper (I added more butter at this point).
Cook beans in boiling water 3 minutes or until crisp-tender; drain.
Combine beans and shallot mixture in a large bowl and toss well to coat.