Green Beans With Caramelized Onions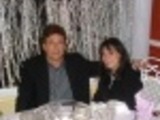 This dish is a wonderful accompaniment to juicy steakhouse-style steaks. Even better, you can also serve the caramelized onions as another tasty topping for your steaks!
Directions
In skillet, melt 1 T. butter over medium heat. Add onion; cook, stirring occasionally, until starting to brown, 7-10 minutes. Add sugar, salt and Cajun seasoning. Reduce heat to medium-low; cook, stirring often, until onion is soft and golden brown, 5 minutes.
Meanwhile, bring large pot of salted water to boil. Add green beans; cook until tender, 4-5 minutes. Drain well, then add to onion with remaining 1 T. butter. Cook, stirring, until heated through, 1 minute.
Most Helpful
We used our own canned green beans so we just had to heat them up. I cut the brown sugar in half. I can't wait to try this with fresh green beans this summer.

These green beans were really good and the cajon seasoning gave them great flavor!! The only change I made was to steam the green beans rather than boil them. Will be making these again and again, I love fresh green beans so always looking for great recipes! Made for I Recommend Tag.
I steamed the green beans and omitted the salt. This is delicious. Thanks Jackie :) Made for I recommend tag game