Green Beans with Blue Cheese and Roasted Peppers
Prep 15 mins
Cook 20 mins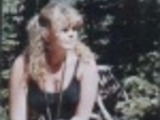 Another great way to dress up green beans
20 ounces frozen cut green beans
1⁄2 roasted red pepper, cut into thin strips
1⁄8 teaspoon salt
1⁄8 teaspoon pepper
4 ounces cream cheese
1⁄2 cup milk
3⁄4 cup crumbled blue cheese
1⁄2 cup breadcrumbs
Directions
Spray a 2 qt casserole dish with nonstick cooking spray.
Combine beans, red pepper strips, salt and pepper in the prepared dish.
combine milk and cream cheese in a small saucepan.
Stir over low heat until melted.
Add blue cheese.
Stir just until mixed in.
Pour cheese mixture over beans.
Combine bread crumbs and butter.
Sprinkle over beans and cheese.
Bake in a preheated 350 degree oven, covered, for 20 minutes.
Reviews
Most Helpful
Karen this was simply delicious! I love bleu cheese dishes so I increased the bleu cheese to 1 cup. Everyone loved it. Like you said, a nice change from basic green beans! I'll definately be making this again! Thanks!

Great recipe. We will be making this monthly, if not weekly, for sure. The only changes I made were to add more red peppers and finish it off with the foil off. I like my breadcrumbs toasty and brown. Please make and enjoy!