hodgemo2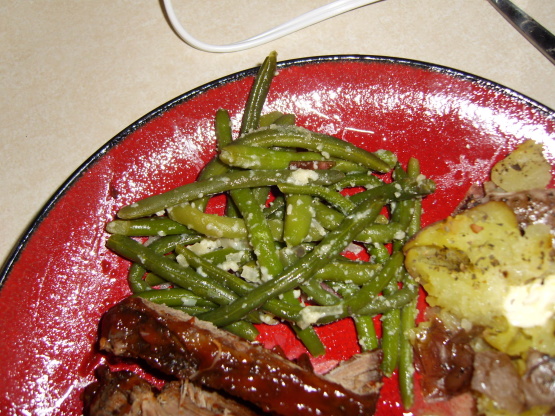 These were decent. The only problem I had it they didn't seem to have enough flavor or be salty enough. Not sure what I did wrong but I'll have to try again.
Melt the margarine in a non-stick skillet over medium-high heat.
Add the shallots and cook 10 minutes, or until golden, stirring occasionally.
Add remaining ingredients except for the parmesan cheese.
Bring mixture to a boil. Cover, reduce heat and simmer around 15 minutes or until the beans are tender.
Transfer to a serving dish and sprinkle with the parmesan cheese.