Green Beans in Tomato Salsa
PaulaG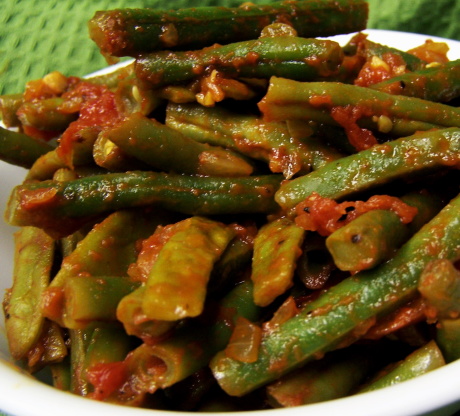 My mum came up with this dish. It was supposed to make vegetables taste better when I was a kid. I think it worked!
Heat oil in a non-stick and add garlic and onion.
Cook until soft.
Wash and prepare beans and add to the pan and cook for a further 3 minutes.
Add peeled tomatoes, tomato paste and salt and pepper and simmer for a further 10 minutes on low and serve.