Green Beans from a Can That Don't Taste Like It!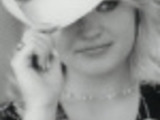 As fast as you can heat a can of veggies you can have this special side ready to serve! I hate canned green beans yet this is one veggie my dd will eat without complaint. This forced me to find a way to make us both happy. Hope you enjoy this one!
Directions
Heat entire contents of the canned green beans. Drain.
Place butter in the bottom of a serving bowl and add DRAINED green beans, stirring gently until butter is melted.
Sprinkle with parmesan (and thyme if using)and serve.
NOTE: This would work equally well on fresh or frozen green beans.
Reviews
Most Helpful
Forget the butter ...Add bacon drippins and at least 1 Tbs diced onion
I used a bit more parm cheese than required. (Probably about 3 TBS!) I also sprinkled about 1/2 tsp of thyme because I love it! WOW! My son scarfed these down BEFORE he even finished his chicken fingers. That shows how good this dish was. Definitely going into my Zaar's Stars cookbook! Repeat recipe! Thanks mama!
These are soooooo good! The only change I made was to add garlic powder and lots more parmesan. We loved them! I think next time I'll try some fresh shredded parmesan, but they are wonderful as is. Thanks for a recipe we'll have often!