gertc96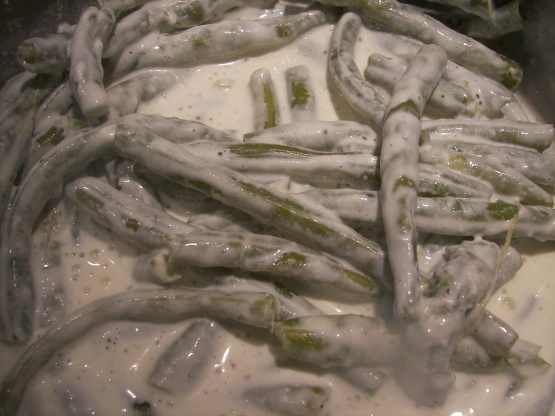 The original of this recipe comes from the 1972 THE ideals FAMILY COOKBOOK. This is a nice way to jazz up an otherwise bland vegetable! If NICE fresh green beans aren't available, use packaged frozen ones. [NOTE: The ingredients were changed on 23 Apr 07 to reflect suggestions made by reviewers.]

This met mixed reviews in my household. I think maybe I should have added a bit of garlic like other reviewers suggested.
Steam the beans until just done, about 15-20 minutes, then place in a saucepan.
Combine the remaining ingredients & blend well.
Add the cream sauce to the beans & heat through.