Green Beans & Cheese on Toast
Marlene.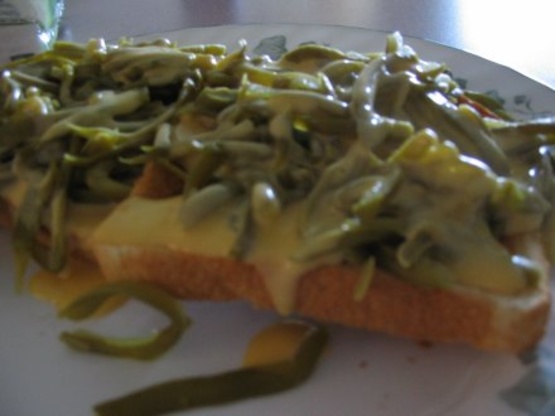 Just like the title says! :) My mom used to make this for us when we were living at home ... I don't make it much , but I really enjoy it when I do! These ingredients are subject to messing with , as always :) Some people like LOTS of cheese, some don't :) Your call!
Heat your beans up , microwave them , in a pan on the stove -- your choice :)
In a small saucepan, over low heat, melt the cheddar cheese and evaporated milk until smooth in consistancy.
While your cheese is melting , make your toast!
Place 1 piece of toast on a plate , top with desired amount of green beans , and drizzle with the melted cheese.